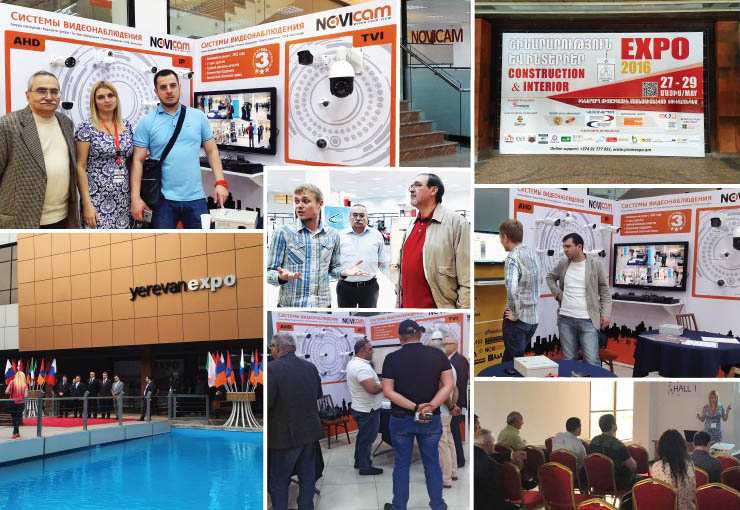 I have the honor to introduce security system's ,,SPHINX.AM" Hall, which founder is "GRIMAN" LLC. Acting in the Armenian market since 2002, our company has made with the offer of real physical object's and system's design, installation, maintenance as well as appropriate proposed and successfully implemented numerous complex projects. Wanting to expand our activities, doing it more dynamic and representative , "GRIMAN" LLC was founded security system's salon ,,Sphinx.am'': Why "Sphinx''? The answer is simple: in the Egyptian methology Sphinx is the symbol of keeper, and our activity is based on your problem to be protected. It is not accidental that the slogan of our company is:
,,One can not be too careful''
And why ,,am''? It symbolizes the usage of high technologies in our sphere.
Proposing cooperation, I want to assure that designing and implementing security systems our principles are:
- Security
- Again security
- And again security
Our company has participated in numerous exhibitions since 2008. The most significant were our participation in the September 2011 on the expo named ,, Armenia-Bussines partner'' organized by ,,Prom Expo'', where ,,GRIMAN'' LLC has been recognized the best in the sphere of fire extinguishing systems and received the award and and at the exhibition ,, ArmSecurity '' in September 2017, where "GRIMAN" LLC was awarded by Ministry of Emergency Situations of the Republic of Armenia.
Our significative works are installation of sprinkler fire-fighting systems in UWC Dilijan College and Rossia Mall, installation of security system in Vanadzor Medical Centre.
Presently is going installation of gas-based supression system in Mother See of Holy Etchmiadzin's new exhibition hall and library.
Sincerely
Manvel Grigoryan
Founder of ,,GRIMAN''LLC